What is powered paragliding?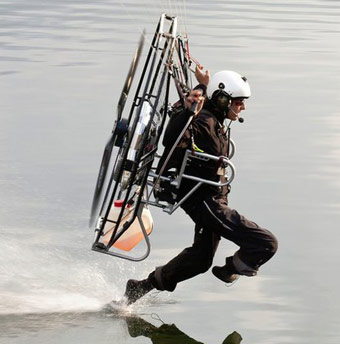 A propeller and the power of an engine opens up another world of possibilities. It is the simplest, easiest way of motorized ultralight flying. With a paramotor one can take-off from a flat area, climb out and fly for hours or simply stay very close to the ground.
See and discover things, landscapes that otherwise would not be possible.
Thanks to the freedom that a paramotor offers it is also an easy way to bring the sport to urban areas and perform demos on big events right in front of the spectators!