What is scuba-diving?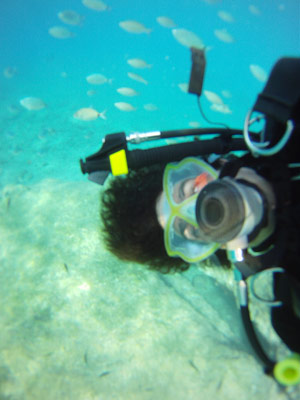 Journeys down into the underwater world are just perfect to balance all the other, fast and adrenaline-hunter sports.
It is exactly the opposite of what I am doing all the time.
Just relax, move slowly, breath normally and enjoy the incredible scenery...simply beautiful!
I made received my open water PADI diving licence in 2010, Turkey and looking forward to see corals, thousand of colorful fishes and historical wracks during some more technical dives around the world's sees.