What is cross country paragliding?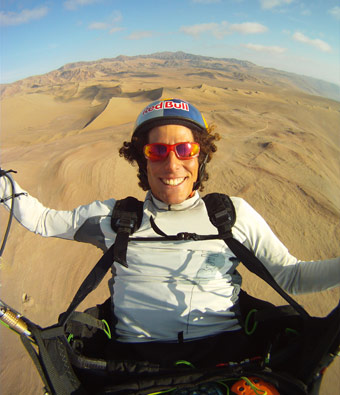 Cross country (or simply "XC") flying is about staying up in the air for many hours to cover long distances by only using the energy of nature: the sun and the wind.
It is the most peaceful and beautiful art of free-flying. Cruising hundreds of kilometers over open flatlands or deep in-between wild mountains, thermaling together with big birds all the way up to the clouds...
For me it is like becoming one with nature!
My personal best is 304 km that I flew in december 2011 in Chile, breaking the Chilean XC record.
Click here to see my tracklog!.
The next goal is to crack the 400 km barrier :-)
Click on the pictures to see some of my flights!